Being fit is easiest when you have a partner. Someone that pushes you, keeps you accountable, and makes you go the extra mile.
A few years ago, I made a friend at a pilates class in my neighborhood. We started training for the Army 10-Miler together, and I was in the best shape of my life. My friend, R, ran cross country in college. So, I was a bit scared to run with her. But, R was patient and my mile time went from 12 minutes and 30 seconds to 9 minutes and 25 seconds for a mid-distance run. That's what a good partner will do…make you better.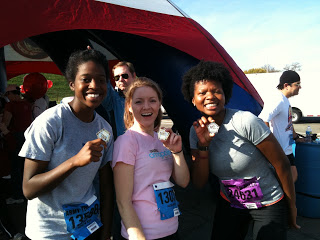 Michaela, R, and Me at the Army 10-Miler
But, being fit is not limited to physical fitness. Being fit, includes all aspects of our lives: spiritual, mental, financial, and the list continues.
A few days ago, my blog buddy called me to break some bad news. "Your blog is getting sorry," he said.  Those were not his exact words, but that was the message that was communicated. "I know, I know," I mumbled as I began to sink in my chair.
I knew my content had not been strong lately, but I didn't think anyone had noticed. So, I rested my forehead on my desk and settled in for my verbal flogging. My blog buddy explained that the content had been a bit random lately and that I needed to re-focus on the intent of the blog. At the end of the conversation, I thanked him the sound advice and told him that I loved him. My blog buddy is my younger brother, Israel.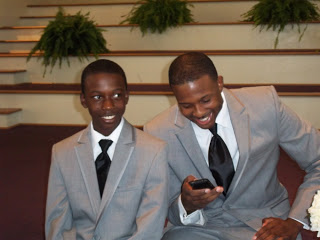 Issachar and Israel
I would describe Israel as the most confident of all of my siblings and a bit of a know-it-all. But, he is also generous and he likes to share the wisdom he has amassed in all his 25 years of living. He is so generous, in fact, that he once gave dating advice to his boss.
Nevertheless, I am proud of him. Israel earned his Masters in public affairs last year, is working full-time, paid cash for a 2010 Nissan Maxima, and worked his way through college by playing Division I basketball. So, despite not knowing it all…he is pretty smart. And, it was nice to get advice from my younger brother, because as the oldest child I feel like I am always giving advice.
Do you have partner/friend that makes you better? Or a sibling that gives you sage advice? If so, sound off in the comments and I'll write about the person that makes you better.