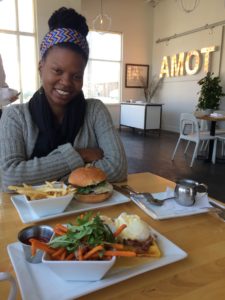 My best family memories happen during mealtime.
"Maaaaaan, y'all ain't gonna believe what we did at school one time." That's how my younger brother prepped us for one of his college escapade stories. He played division one basketball and was always getting into excitement (read: trouble). We were all are sitting around for mealtime and it was his turn to share.
The Prank of the Century 
This particular evening my brother told us about a prank that he pulled with his roommate. They lived in a quad-style student housing complex with most of the other student-athletes. So he and his roommate came up with the brilliant idea to place a false advertisement in all of the mail boxes.
The ad explained that each female resident that came into the leasing office and passed gas would receive a $200 discount off of their rent. So many deal seekers came into the leasing office that day, the emergency communication system was used to tell residents that the ad was a hoax. Continue reading