Who Else Wants a Godly Mr. Right?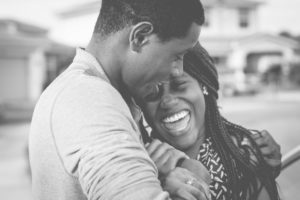 By interviewing 10 Christian, Black, Men I've learned that we, women, sometimes sabotage what could be a healthy, happy relationship. The Christian Girl's Guide to Attracting & Marrying Mr. Right- Quiz will show you:
What attracts Christian, Black, men
What drives away Christian, Black, men
What Christian, Black, men want in a wife
You may be losing hope that Mr. Right finds you before your biological clock stops ticking?
You want LOVE, MARRIAGE, and a FAMILY. But have you ever thought that perhaps you are unintentionally raising the barriers that stop you from attracting and marrying your Mr. Right?
By reading this guide you'll have a sneak-peak into the mind of a man. And you'll be inspired to make the changes that move you toward the life-long love, marriage, and family  you want.
Take the first step, grab your guide, and move toward the life you want today!