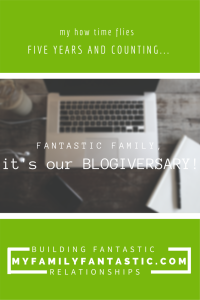 I was sitting in  Belga Cafe on Capitol Hill talking to a friend about how I really wanted to be a writer.
I was feeling a little dissatisfied with my job as an energy analyst and really felt the pull to get back to writing. (I'd been itchin' to write ever since Mrs. Butzer told me I was a good writer during my Junior year in high school.)
And my friend, Morris, asked me:
"Do you have anything to write about?"
"No, not really."
"Well, is there anything that's bothering you?"
"Well, my younger brother is getting married next month. And I'm a little worried about what my relatives will say about me STILL being single."
"You should write about that. Just start a blog and see what happens."
Five years later, I'm still here writing! The direction has changed: we are now focused on helping build fantastic relationships, marriages, and families. And we are now a WE.
As in you and me….and everyone that comments, subscribes, and shares. My goal when we switched directions was to build a community of Christian women that support each other in all stages (single, dating, married) of their relationships.
And its happening, y'all.
It's really happening.
I've been so blessed with reading your stories and comments, and it is a gift to know that God can use this blog  to encourage my sisters. The next goal I would like to work toward is, expanding the Christian Girl's Guide to Attracting and Marrying Mr. Right.
I started on the guide 18 months ago by interviewing Christian, Black, Men. Because I wanted to get their thoughts on relationships, marriage, and what they look for in a wife.  I've received positive and constructive feedback from several of you. Suggestions like:
Including Biblical References
Ask Christian Black Men about "the physical aspect of a pre-marital relationship i.e. sex"
Talk to more men…ten is NOT enough.
So in celebrating our 5th Blogiverary, I wanted to ask you:
What questions do YOU want to ask Christian, Black, Men regarding relationships?
We're going to have a community call on Tuesday, July 21st from 7 – 8PM EST to chat and answer this question.  If you are an e-mail subscriber, you'll automatically receive call-in details. If not, you can subscribe here!
Love, Simone