Mass Incarceration
We know that mass incarceration has a devastating impact on our families and communities. We know that the United States has 5 percent of the world's population but almost 25 percent of its prisoners. Sadly, we also know that the scales of justice are weighted against black and brown communities.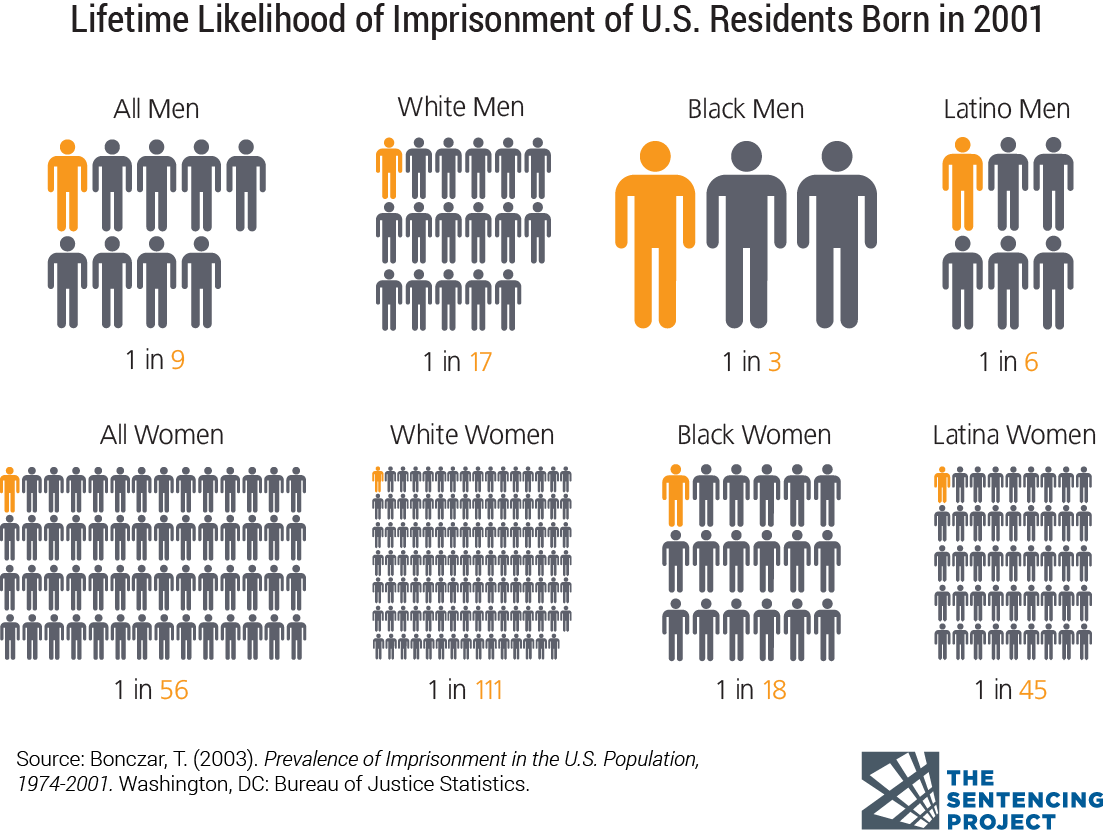 Living In Survival Mode
The thing is many of our men and women wind up incarcerated because they lived their life in survival mode. Their father was probably absent and there was no one in their lives to protect and provide for them. So they may have:
sold drugs
joined a gang
or worse just to meet their basic needs.
Mass Incarceration: Another Tactic
We see mass incarceration as one more tactic of the oppressor to destroy our families.
The thief cometh not, but for to steal, and to kill, and to destroy: I am come that they might have life, and that they might have it more abundantly. – John 10:10 King James Version
There are many tactics the thief employs: mass shootings, police brutality, racism, divorce and lack of compassion. But the end strategy is usually the same, the removal of fathers. When a father leaves his children, emotional soul wounds—fear, anger, and rejection— take root.
Some never heal.
But we have a loving Heavenly Father that wants to know, provide for, and protect us. And He sent his son, Jesus, to die for us and erase the yoke of pain of abandonment.
The Good News
Jesus came that we might have life and it more abundantly. There is no crime that is too great for Him to forgive and no life that He can't redeem.
That's the point of our book,  The Day Sonny Died . 
Although the story is a tragedy (that mirrors many of the lives of the incarcerated), the end is infused with hope. And we want to share this message.
Curriculum Consideration
If you serve in a prison ministry or work with people that are incarcerated, we would ask that you consider using The Day Sonny Died as curriculum.
In November, we visited a local jail to share and gain feedback. It was nothing short of miraculous to hear these men share their hearts and how the story connected with them. Four men even wrote letters of support to help us access more prisons and possibly schools. Below is an excerpt of one of those letters.
Excerpt from Letter of Support
What intrigued me the most is how Sonny story was so close to mine. The resentment one feels from not truly knowing your father, or knowing the roots from which you came…Somehow we find excuses to govern our lives, either it be drugs, alcohol, sex anything that can suppress that feeling to take on that responsibility to live as a productive citizens. Most fall victim to gang life because they're looking for that false sense of love, to fill that void of neglect that blinds you to the beautiful people that God's surround you with. The Day Sonny Died will be a very inspirational book to share with our youth, because they're are future.
Bulk Orders
For bulk orders (10 books or more), please email us at thedaysonnydied@gmail.com.
For Family and Fatherhood,
Onnie I. Kirk Jr. &
M. Simone Boyd