I hate to talk about sex. (And hate isn't a word I use lightly.) There's still a lot of shame I have associated from the past, and even though I know it's all under the blood and I'm a new creature in Christ…there is still a part of my brain that reminds me of my wrong doing.
I grew up in the church. And I've always known that sex before marriage is wrong. But we never really talked about why. The conversation just sort of stopped at 'don't do it.'
Many churches across the world are just like mine.
We don't talk about the spiritual and emotional consequences of sex outside of marriage. And as a result, there is a rampant disconnect—in the church—of what people know to do and what they do.
We Know to Do Right, But We Do Wrong
Paul said it best:
I do not understand what I do. For what I want to do I do not do, but what I hate I do. Romans 7:15

We don't know what Paul was struggling with, but we do know he struggled.
And just like Paul, we are in a spiritual battle. But we will lose, if we try to fight without the power given to us through the Holy Spirit. He explains in Romans 8 and Ephesians 6:
Because through Christ Jesus the law of the Spirit who gives life has set you free from the law of sin and death. Romans 8:2

 For we wrestle not against flesh and blood, but against principalities, against powers, against the rulers of the darkness of this world, against spiritual wickedness in high places.

13 Wherefore take unto you the whole Armour of God, that ye may be able to withstand in the evil day, and having done all, to stand. Ephesians 6: 12-13
The Two Camps of Singles…
I think singles (both men and women) fall into two camps when it comes to this issue:
Struggling with celibacy
Or struggling with waiting on God's promises to be fulfilled.
So on Tuesday, March 29th a group of author friends and I will be banding together to tackle this topic of sex, celibacy, waiting, oppression, and intimacy with God.
Because all of these topics are interrelated.
We Gotta Guard the Gate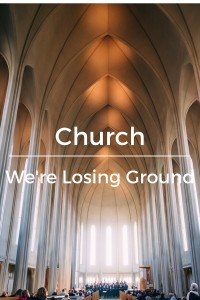 But for a long time, these conversations have been left outside the church.
And we are loosing ground. Case in point, Scandal, Being Mary Jane, 50 Shades of Grey and pretty much any other prime time television show  or movie.
If you think about the sheer number of abuse, infidelity, use of pornography, and sexual activity that happens inside the church…there is no disputing the facts—the enemy has gotten a foothold. Because we, as believers, have not been guarding the gates.
But we have the power to take back that ground:
through fervent prayer
building authentic community
and learning from each other's mistakes.
One of the most important things we can do as a community is share the stories of our failures, figure out what went wrong, and help others save time and avoid our mistakes.
God's Promises  Don't Expire
If you are not struggling with celibacy, but wondering when is God going to keep his promises. I want to remind you that God's promises don't expire, even when His timeline isn't aligned with our timeline.
Here's what my blogger friend Dri says: "God's Word is clear that if you ask, seek, and knock, it will come to pass. It doesn't say when or how but it says that it WILL be done." To read her post in it's entirety visit: here.
The Call…
Date: Tuesday, March 29th
Time: 6 PM – 6:45PM CST  The Wait Chat
6:45PM – 7:30 PM CST  The Struggle is Real/How We Made It Over
Dial-in Number:(712) 775-7031
Access Code: 986-223
We'll dig deeper into standing on God's promises , The Wait, and my author friends will be sharing their struggles and practical strategies for overcoming.
So allow me to introduce…
Faith Simone
Faith Simone (@FaithSimone2011) is one of my best online writer friends. In her book, When The Real Thing Comes Along, we see the effect of soul ties on Jacelynn…who battles unresolved hurt. Things get crazy when Jacelynn's past interrupts the present, and she has to learn to reconcile herself to Christ alone.
Faith Simone is a poet, playwright, novelist, and active blogger. She uses her gift of writing as a tool to help promote humanity, understanding and compassion visit her online at  FaithSimone.com.
T.C. Spellen
 T.C. Spellen (@TCSpellen)  wears peace like a blanket. And if you ever get to meet her in person, you will sense it immediately. I got to meet up with her last summer in New York. We ate Thai and prayed about the messages God has laid on our hearts.
T.C. is dedicated to  helping women pursue intimacy with God in their season of singleness, live on purpose, and rise above the status quo. Her book The Waiting Room, a 31-day Devotional for Single Women Waiting for the Right Husband won the Henri Christian Literary Award. Visit her online at T.C. Spellen.com.
Nicole Miller
The first word that comes to mind when I think of Nicole Miller (@strgtower7) is grace.  It's hard for me to describe it, but you will feel it when you hear her speak…or if she send you an encouraging email. She wants women to know the healing power of God's grace, and it's so evident in everything she does. (Gosh, I'm tearing up just writing this!) 
Her book, How to Overcome Heartbreak: Recovering from Misguided Love, shares her journey of overcoming betrayal and finding True Love. In her book, she puts it this way "Little did I know True Love was searching for me and used my heartbreak to reveal Himself." Visit her online at betterthanwine.net
 Afi Pittman
Of all my author friends, Afi Pittman (@authoroffaith) and I have worked together the most. She was the featured guest speaker at my first workshop! And I was a guest on her radio show and one of her community calls. Afi is all about teaching women practical strategies to prepare for Mr. Right.
Ultimately, she wants women to allow God to be the author of their faith, life and love story. You can get a free chapter of Afi's book, How to Go from a Hot Single Mess to Ready for God's Best, over at her website afipittman.com
I'm expectant about what God will do in our hearts and minds on this call.  Love, Simone
Question: What other topics would you like us to discuss during the call?